Ocean Infraheights will soon debut a commercial project called Ocean Golden - I. Greater Noida West is home to the well-planned Golden-I project. It covers a space of 25 acres. There are five very well-designed towers in this project, and each offers advantages. Ocean infraheights Pvt. Ltd., a reputable builder, created this project. Golden - I offers the best amenities and facilities. They include multipurpose courts, backup power, rainwater collection, visitor parking, waste disposal, and CCTV cameras. Golden - I is equipped to handle all kinds of commercial ventures. Also, create a productive and rich workplace to maximise business potential.
Office Spaces
₹29.9 lacs* onwards
300 Sqft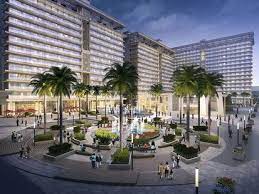 Golden I Noida - near by places
Connectivity
Proximity to transportation hubs: The development is located close to major transportation hubs, including the upcoming metro network, making it easily accessible from various parts of the region.
Proximity to the airport: Golden I Technozone 4 is located close to the Indira Gandhi International Airport, making it convenient for businesses with international clients or employees who travel frequently.
Easy access to major highways: The development is located near major highways, including the Yamuna Expressway, providing easy access to other major cities in the region.
Proximity to residential areas: The development is located close to several residential areas, making it convenient for employees to commute to work.
Presence of other commercial developments: The area around Golden I Technozone 4 is rapidly developing into a commercial hub, with the presence of other commercial developments in the vicinity, making it an ideal location for businesses.
Well-planned infrastructure: Greater Noida has a well-planned infrastructure, including wide roads, well-maintained parks, and other amenities, making it an attractive location for businesses.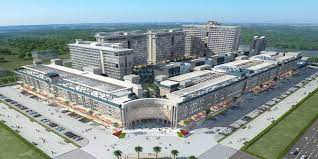 About Developer
Ocean Infraheights Pvt Ltd
In the centre of Greater Noida West's retail and technology area, Ocean Infrastructures Pvt Ltd created the wonder known as Golden-I. It is bordered by 1,000 acres of residential construction, which will house over 1 million people in the following three to five years, and sprawls across 25 acres of great property. Ocean Infra is the fastest-growing commercial real estate company in Delhi NCR, enjoying the trust of 1800+ Clients. We provide the following worthwhile investment options in an effort to become the most sought-after company locations.

Golden I Technozone 4 is a commercial project developed by the Golden I Group, which is a well-known real estate developer in India. The group has a strong presence in the real estate industry, with several successful projects in different parts of the country.

The Golden I Group has a reputation for developing high-quality real estate projects that offer world-class amenities and modern facilities. The group is committed to using the latest technology and sustainable practices in its projects, making them environmentally sustainable and energy-efficient.

Apart from real estate, the Golden I Group has interests in several other business verticals, including hospitality, healthcare, and education. The group's diversified portfolio and expertise in different industries have helped it develop a unique perspective on real estate development, which is reflected in its projects.

The Golden I Group is committed to delivering high-quality projects that offer value for money to its customers. The group has a strong focus on customer satisfaction, and it strives to exceed the expectations of its customers by offering them the best possible experience.

Overall, the Golden I Group is a well-respected and trusted real estate developer in India, with a track record of delivering successful and high-quality projects. Its expertise and commitment to excellence are evident in Golden I Technozone 4, which is a modern and sustainable commercial development that offers a range of amenities and location advantages for businesses.